We offer preconfigured hardware for both the Windows and Android platforms. Our hardware options have been selected to deliver the most performance for your dollar.
CE640
Ultra HD Network-ready Digital Signage Player
An ultra-reliable, fan-less, solid-state, commercial 4K appliance that supports all of the new technology standards of the 4K ecosystem for true 4K playback.
Features:
4k60Hz • HEVC • HDMI 2.0 • HDMI IN
True 4K 60Hz Ultra High Definition playback
h.265/h.264 HEVC true 4k playback
Supports custom image or HTML5 content overlays
Open API allowing project specific applications to be easily written, compiled and pushed out to digital media appliances over the network
Removable USB/SD media cards can be used when a network is not available
Custom configured to project requirements & ready for installation
No moving parts provide higher reliability out in the field
80% lower power consumption than that of comparable PC-based digital signage appliances
HTML5, CSS and JavaScript programmable
Python programmable
Mouse and keyboard support
Touchscreen support
CEC control
Android OS
HDMI Input – 1080p MAX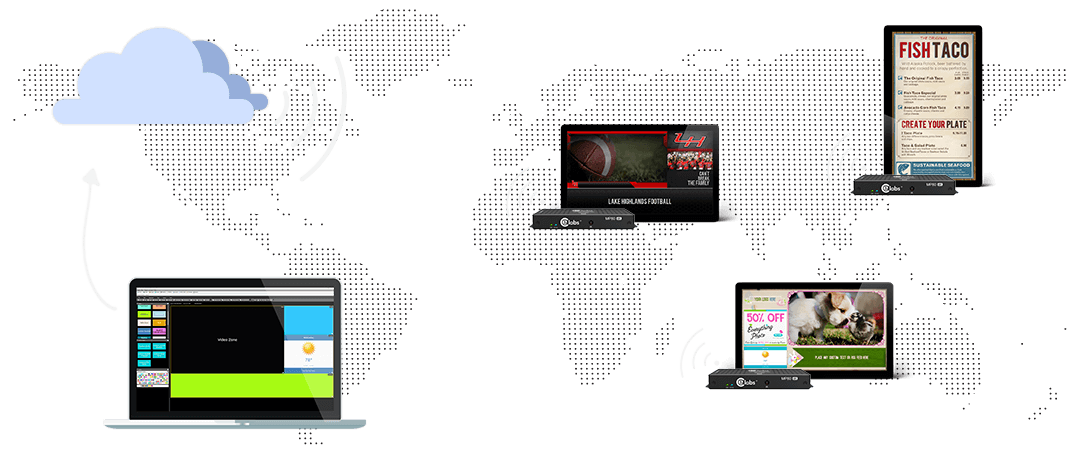 We offer two versions of QuickSign for use with the CE640 media players. One is for a local network, and the other one is cloud base and allows for full control across the Internet.
DEVICE
Call Now for Pricing
800.767.6189
The CE640 players can be purchased separately or it can be purchased with the QuickSign Cloud plans. To purchase players separately please call.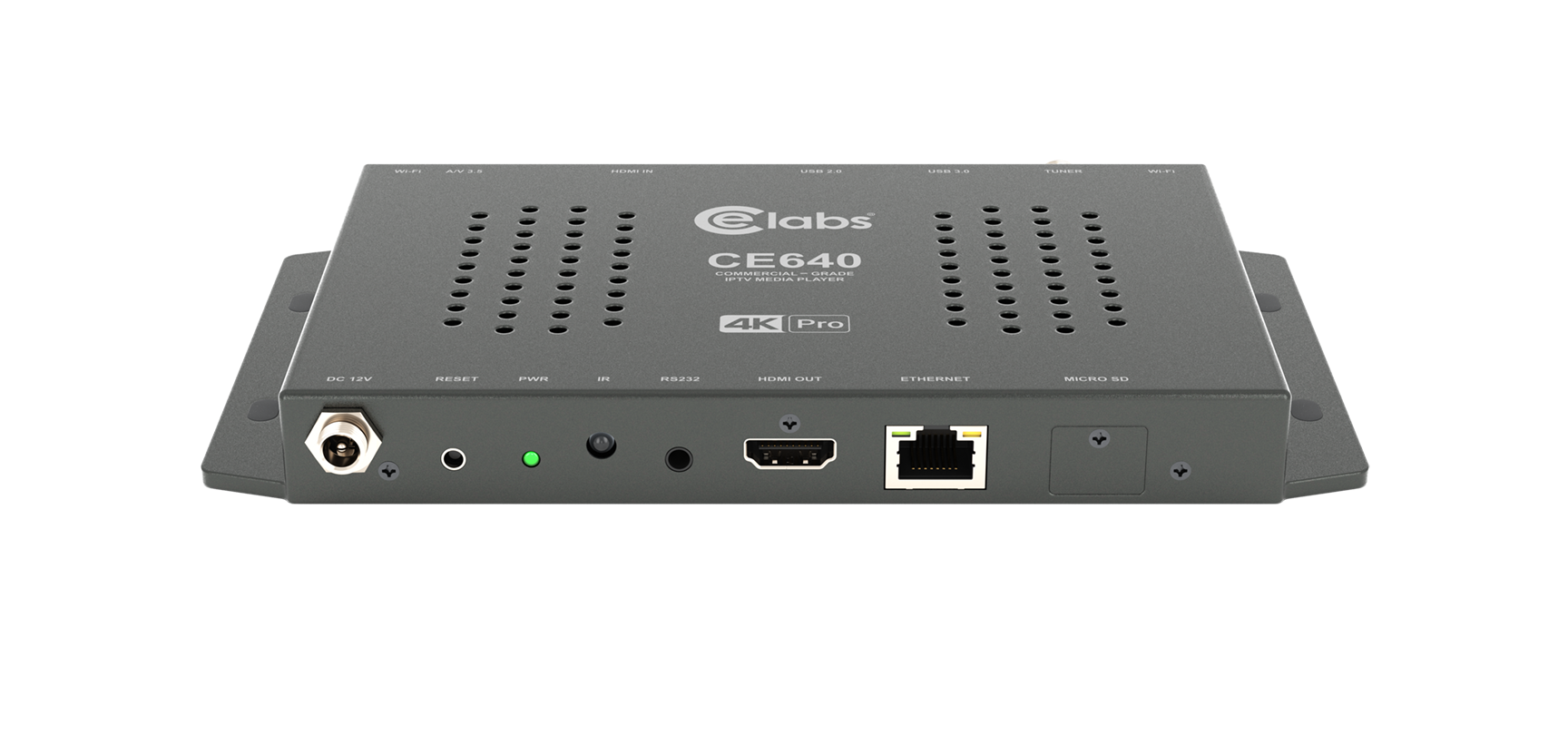 QS BASIC
QS Basic Includes:
Control Displays Remotely
Advanced Screen Design Tool
Professional Templates
Content Scheduling
Single User
Cloud Storage (5GB)
Media Downloads (10GB)
QS PRO
QS Pro Includes:
Control Displays Remotely
Advanced Screen Design Tool
Professional Templates
Content Scheduling
Multi-User
Cloud Storage (25GB)
Media Downloads (50GB)